This signature treatment incorporates lymphatic drainage to flush toxins, eliminate eye puffiness, dark circles, and reduce fine lines around the mouth while lifting all 55 facial muscles.
Customized "Spa De Larissa formula" masks are prepared for each client at the time of the service.
"Spa De Larissa Formula" mask blends science with nature and creates spectacular changes for men and women.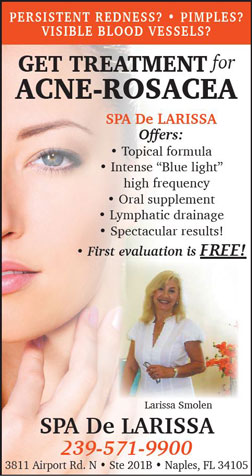 Airport Professional Center 3811 Airport Rd. North Suite 201B (Second Floor) Naples, Florida 34105
(Click for Directions)